Community Meetings
The next Community Meeting is
Wednesday 4 March 2020 at 7pm
The meetings usually take place every 6 weeks at Lightwaves Leisure & Community Centre. They are for local people who like to discuss ideas, problems, developments with the aim to improve the quality of life in the area. Local Councillors Ros Lund, Olivia Rowley and Stuart Heptinstall attend the meetings, as do the Council's Neighbourhood Area Coordinator and the Police.
Over the years we have worked on issues like improving green spaces, parking, litter, anti-social behaviour, new housing developments, and irresponsible landlords.
Besides meetings we have a tradition of organising community celebrations, like Street Parties and sport events.
If you would like copies of agendas and/or the minutes/notes of the meetings please email [email protected]
———————————————————————————–
Eid Family Fun Day – Saturday 24 August 2019
Come along and join us, starts at 1pm.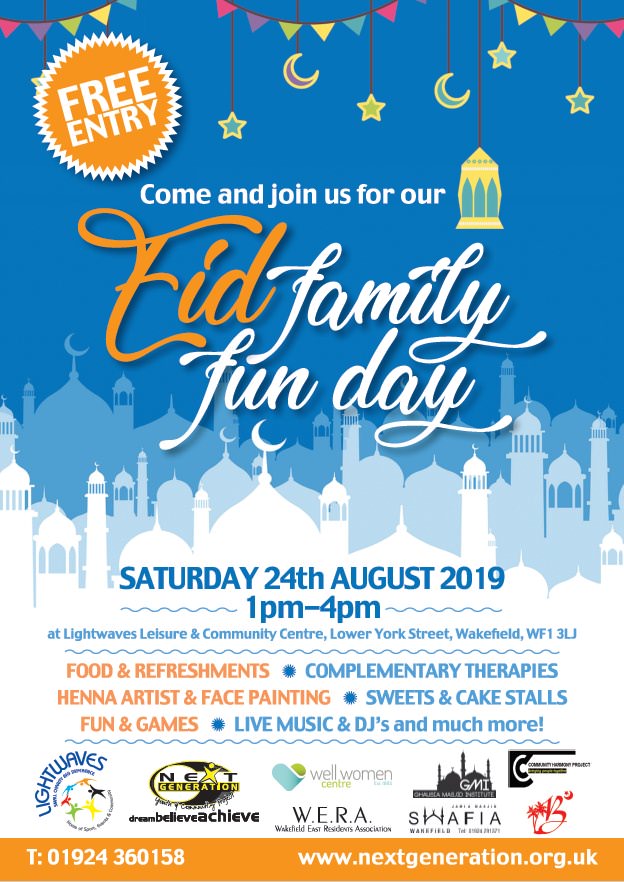 ———————————————————————————–
Previous Community Meetings: